Treating Your Home
Like You Do
At Brace Builders, we believe that the spaces in your home
should fit your personality and needs.
We are a hands-on residential building and remodeling company specializing in kitchen, bathroom, and full home remodeling services. Whether it is a small or large project, we strive to exceed our clients expectations during the building and remodeling process.
We place high value on relationships with our clients and trade professionals and believe that honesty and transparency is key. We treat each home like our own and our goal is to perform our work with excellence in all that we do.
We Remodel, Restore and Renovate High-Quality, Custom Homes
Committed to honesty, integrity and craftsmanship. You can rest assured that Brace Builders will build a home you'll love!
Remodeling
We can help change the look or structure of your home and customize the spaces you live in with our remodeling services. We are committed to providing quality work and ensuring that the process goes as smoothly as possible for our clients.
Restoration
We offer quality services to restore homes and spaces to their original condition while integrating modern functionality. We take great care and pay close attention to detail with our restoration projects, working to ensure that the historic aesthetic is preserved, and value the input of our clients along the way.
Renovation
We want the spaces in your home to fit your personality and needs. We provide renovation services for kitchens, bathrooms and entire homes to create new spaces and incorporate details that will make your home feel uniquely yours.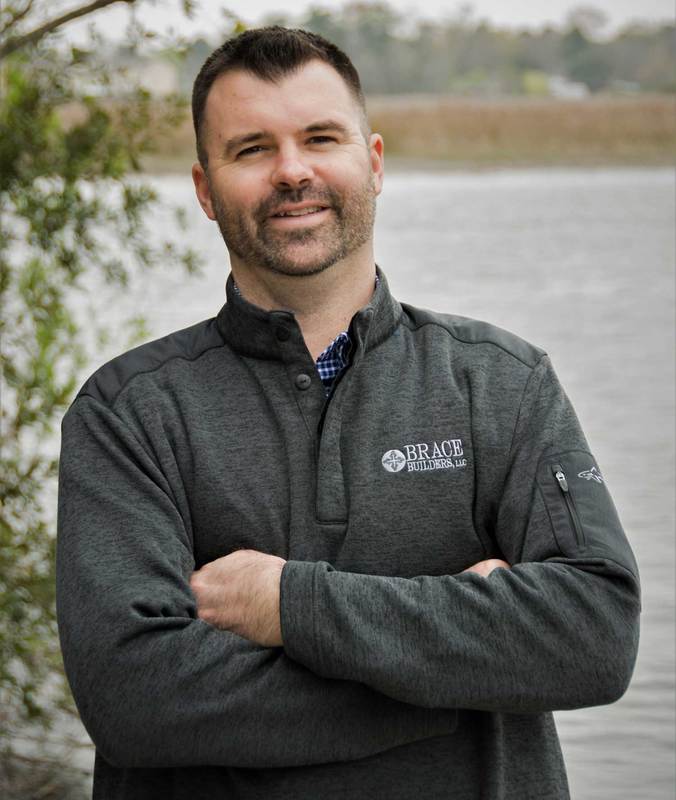 Chris Brace, CGP
founder
Growing up, Chris would watch "This Old House" instead of cartoons on Saturday mornings. He is a Certified Green Professional who got started in construction in 2006 with a custom residential contractor. Through this experience, Chris saw the opportunity for client dreams and visions to become reality through the construction process. So, he started Brace Builders in 2009.
Through his high attention to detail and ability to connect with homeowners, Chris makes the building and renovation experience as smooth as possible. He will work diligently to ensure all details are achieved at the highest standard possible within budget. Chris is married to his lovely wife, Kristen. They have three children and live in Hanahan where they enjoy being outdoors and creating fun adventures together as a family.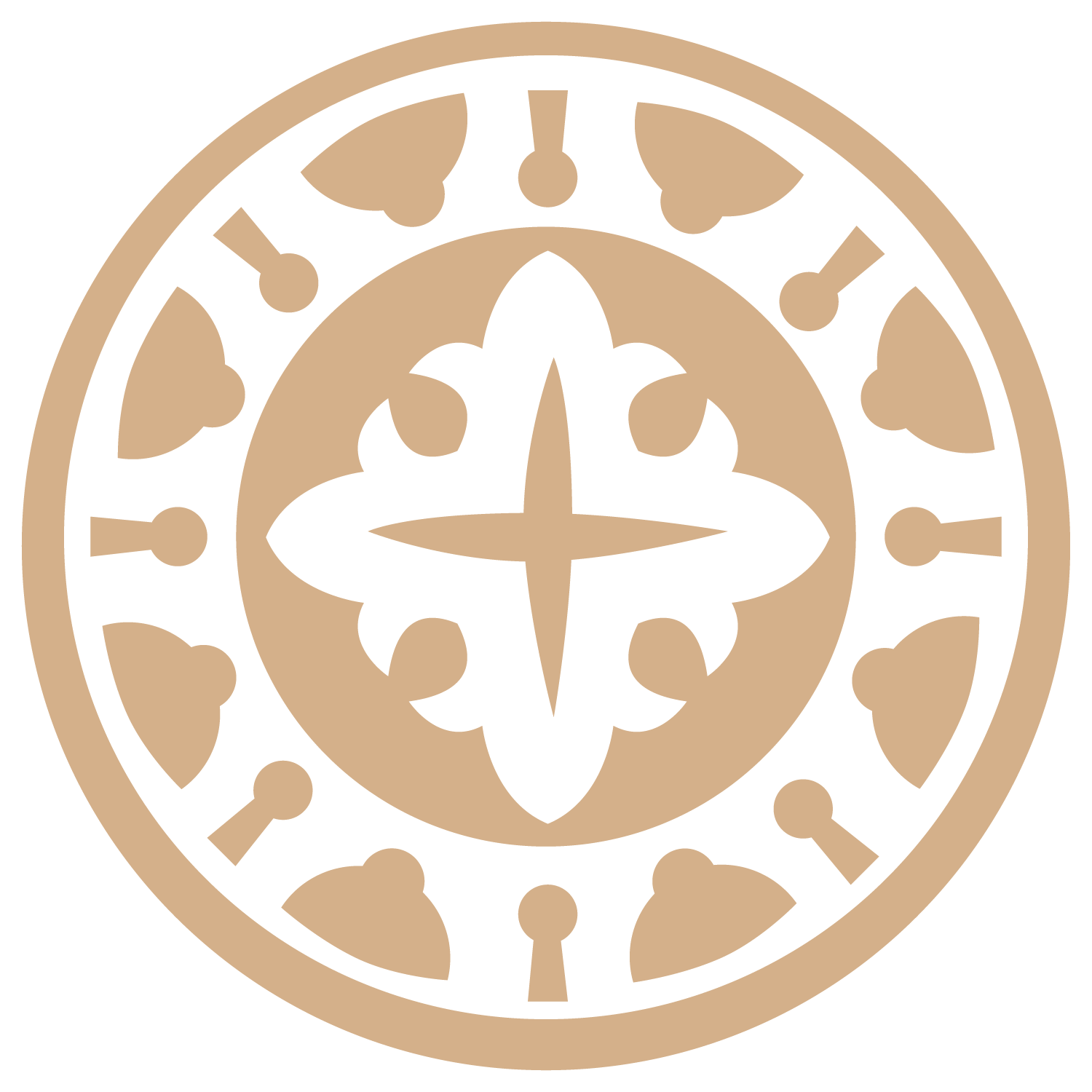 More About Our Story
The Brace Builders Medallion
The Brace Builders emblem was inspired by an old doorknob found in a home we were renovating in downtown Charleston. It inspires and reminds us of the richness of the architecture and historic homes surrounding us here in the Lowcountry. We value restoring and preserving what we can in the homes we work in. It is an honor and a privilege. We believe the door knob is an excellent representation of who we are. Simple and subtle, but an intriguingly critical element for opening possibilities at your home.
Integrity and Work Ethic
"Love Brace Builders. They have redone a kitchen and dining room for me, plus provided painting and repairs on other areas of my home. They did a fantastic job. Chris Brace's integrity, ethics and work ethic is exceptional. The subcontractors he hired all did fantastic work, with great attitudes. It was a privilege to work with Chris."
-Lauren Kincaid
Results are absolutely amazing!
"This was the first time that we had gone through a major renovation (full kitchen and two bathrooms) and I have to say that the service we received from day one was nothing but top-notch! Chris did a great job explaining what needed to be done and set clear expectations which made it much easier to go through the process. Chris worked well with the designer and you could tell he has a passion for what he does. He followed through on everything and his crew had good attitudes. The results are absolutely amazing!"
-Kelly Kornegay
Pleased every time!
"Chris and Brace Builders completed so many projects in our home and we have been pleased every time! He is professional, organized and so incredibly creative. We now have personalized touches that we wouldn't have come up with on our own~ an adorable kitty door under the stairs, a beautiful stained glass transom window, hand crafted ironwork, a Juliette balcony and the list goes on! That is all in addition to the new staircase, additional bathroom and laundry room and amazing tile work. We are entirely pleased!"
-Lisa Renee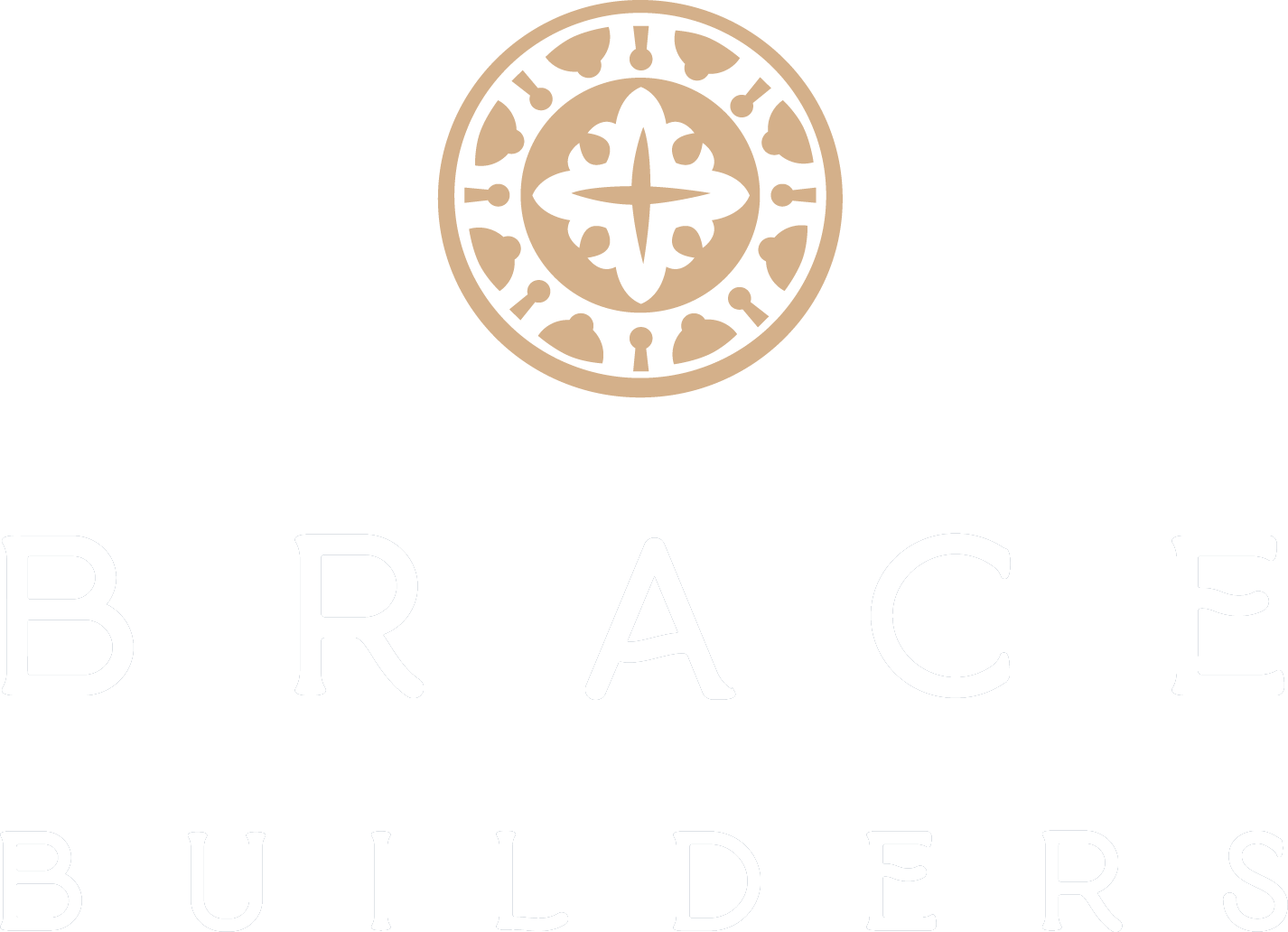 Licensed
Residential Home Builder
Serving the Greater Charleston Area
Mount Pleasant • Isle of Palms
Downtown Charleston • Hanahan
Goose Creek • North Charleston
Sullivan's Island